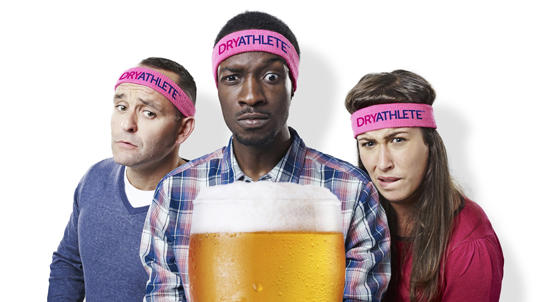 Many of you will have already heard about Cancer Research UK's Dryathlon, a fantastic campaign which enters its second year this January. The project is a simple one – a sponsored month of sobriety. Last year, 35,000 dryathletes raised around £4 million and are set to raise even more this time around.
This year, we'd like to help. We recognise that, in becoming a dryathlete, many of you will have unwillingly signed yourself up as January's designated driver for all your friends and family. For those of you who have become what we call 'Designated Dryvers', we'll be rewarding you with a boost to your charitable campaign!
We will donate £5 to the JustGiving page of any dryathlete who signs up with easyCar Club as a renter in January – all you have to do is sign up free to easyCar Club and, once you're a fully-fledged member, share your JustGiving page on Facebook with "@easyCarClub" in the post! We'll not only donate £5 to your noble cause, we'll also share your page with our friends, making sure that it reaches even more potential sponsors.
If you missed out on being a dryathlete so far, don't worry. You can still sign up and take on Dryathlon throughout January.
So, dryathletes, what are you waiting for? Sign up with easyCar Club today to get a helpful boost to your dryathlon campaign!
easyCar Club will contribute a £5 donation to the JustGiving page of any driver member of easyCar Club who has been registered and fully approved between 1st January 2015 and 31st January 2015 and shares their Justgiving sponsorship page on Facebook with "@easyCarClub" included in the post. Members will be matched up against the easyCar Club database by their Facebook names, so if this differs from their given name we will need to seek alternative methods of identification. Payments will be made by February 6th 2015.